The Seoul Government has introduced its Metaverse Seoul mission, granting citizens of the South Korean capital access to municipal services in a virtual atmosphere.
In a groundbreaking declaration, Mayor Oh Se-hoon unveiled the initial stage of Metaverse Seoul's after a successful beta phase. In fact, Metaverse Seoul made the list of TIME's 200 best inventions of 2022.
The virtual platform will be an invaluable resource for citizens of Seoul to connect with one another and explore some of the city's most renowned sites virtually. Furthermore, the population can access official documents conveniently, file complaints, and gain additional information about paying taxes.
Seoul is the first major city to launch its own public Metaverse platform. This ambitious five-year plan will provide citizens with an array of government services, commercial opportunities and cultural experiences like never before.
Seoul Mayor Oh Se-hoon said at a press briefing,
'Metaverse Seoul will be an important communication tool for citizens in the new normal. It is an inclusive administrative service that everyone can take advantage of without any time and space obstacles.'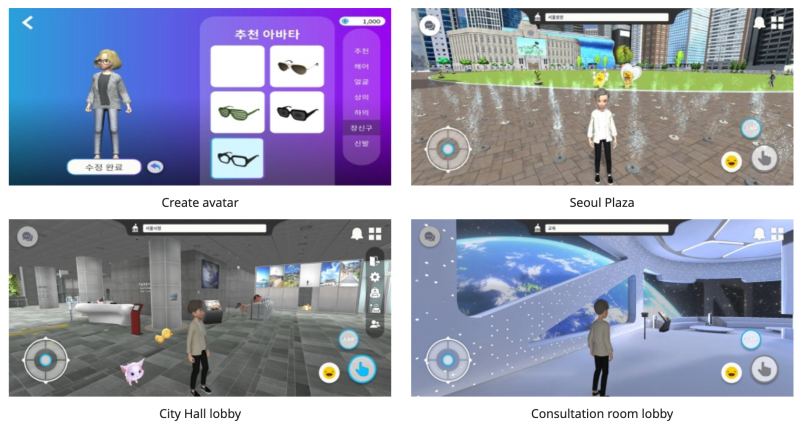 Companies will get the opportunity to access remote consulting sessions with professionals through a business support center, where voice, video chatting, screen-sharing, and chat capabilities are available. In addition, an avatar-based service for youths offers mentoring and educational help.
Users can also play games in a virtual replica of Seoul Plaza and tour the mayor's office, while ten other popular tourist destinations have been recreated for the metaverse platform.
In rolling out the Metaverse project out, the Seoul Metropolitan Government spent nearly 2 billion won ($1.6 million). And further down the line, they plan to extend its reach by making the virtual experience more accessible for senior citizens who may have difficulty travelling to government offices in person.
South Korea Leading The Web3 Way
It's not just the capital city where tech-savvy South Korea leads the innovation. The country has one of the fastest Internet connection speeds, and has long been a global hub for eSports.
And while the gaming industry continues to grow, South Korea aims to attract Web3 and Metaverse innovation along with it.
Kicking off 2022 celebrations last year, Seoul held a vibrant virtual New Year's Eve bell-ringing ceremony to welcome in this momentous occasion. Much of it was down to covid restrictions, but it also introduced the city's Metaverse ambitions.
Then in February, the Ministry of Science and ICT announced an investment of $187 million to build a 'national metaverse ecosystem'. The aim is to encourage local development, lend support to domestic companies, and create legal systems for this innovative technology.
This triggered Changwon, a South Korean coastal city, to recreate its industrial complex in the metaverse. The goal is to help promote the businesses and products, and also use the virtual replica to test future advancements in the city.
South Korea is second only to the United States in terms of the number of metaverse-related patent applications since 2016. Out of 7,760 total filings made worldwide, a remarkable 19% are owned by Korean companies.