Top Ethereum metaverse The Sandbox has announced a new, three-part LAND sale in collaboration with heavy hitters like Tony Hawk, Snoop Dogg, and Playboy! Starting tomorrow (November 24), players will be able to buy new LAND on Sandbox. This is the first time that The Sandbox has tied up with multiple brands to launch a LAND sale. Read on to learn more details about this collaboration and how you can get some virtual real estate for yourself!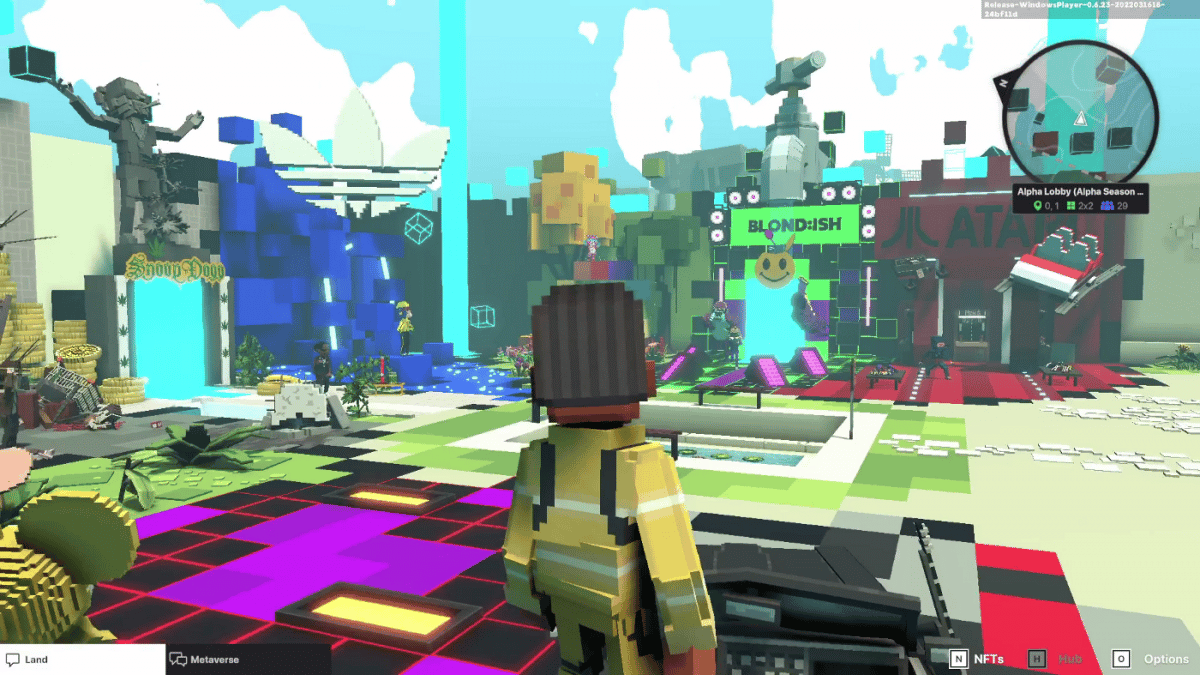 How To Buy LAND On Sandbox In The New Sale?
LAND is referred to the virtual real-estate that makes up the Sandbox game/metaverse. These NFTs are available on digital marketplaces like OpenSea for users to buy, sell, trade, etc. The new LAND sale will auction 1,967 LAND units. These include 50 estates, 695 regular LANDs, 134 premium LANDs, and 19 1-of-1 pieces of LAND. An 'estate' is multiple LAND pieces connected together to make a larger parcel in the game. Furthermore, only whitelisted users will be able to buy 1, and only 1 LAND over 24 hours.  There are two types of whitelist raffles: Regular LAND raffles and Premium LAND raffles. You can join one or both lists, but will only be able to win either a Premium whitelist spot or a Regular whitelist spot, not both
Furthermore, a blind ballot system is in place to allocate the standard and premium LAND sales. The blind ballot also ensures that by random selection, some players may gain plots of land next to celebrities like Snoop Dogg, Paris Hilton, etc. Players must have a minimum of 1,011 SAND (~$530) in their meta-wallets to take part in the auction. Each person/wallet will be liable to only one land asset per user.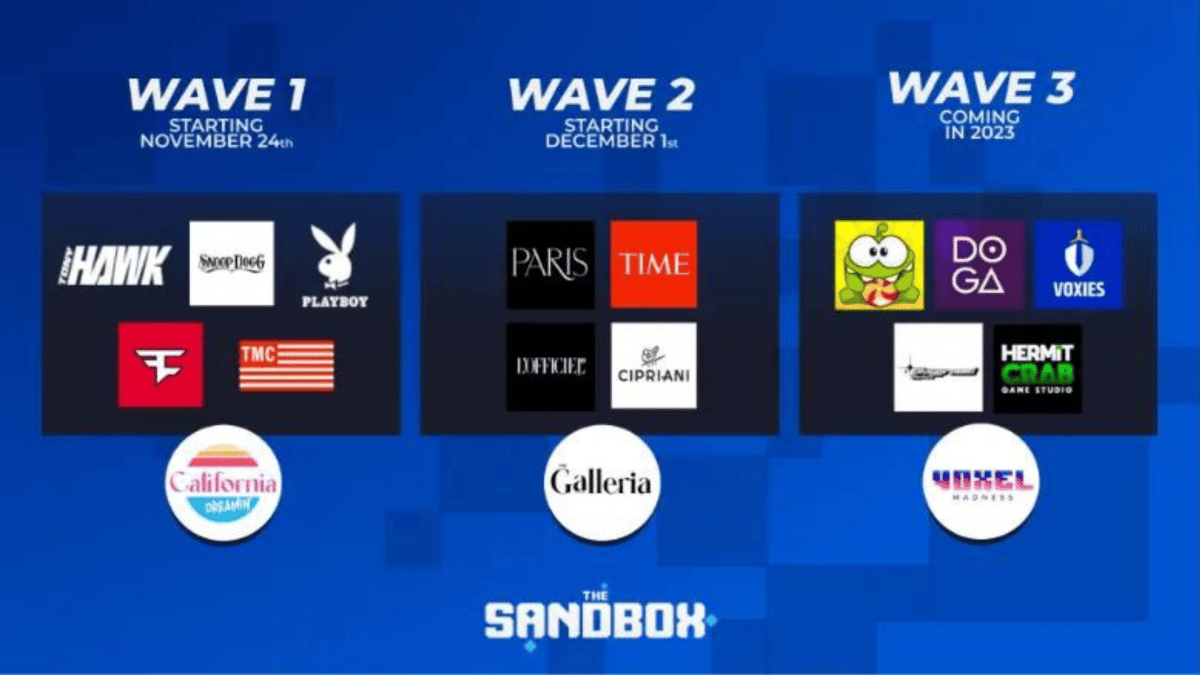 There are three waves of land sale on the platform, titled – California Dreamin, The Galleria, and Voxel Madness. The initial "California Dreamin" wave features homegrown California-based brands like Playboy, and legendary rapper Nipsey Hussle's "The Marathon Clothing." You can access the first wave of the LAND sale via their official website.
Sebastien Borget, co-founder and COO of The Sandbox, stated: "By including multiple brands that share a similar theme, like the California brands of California Dreamin' […] users now have the chance to be neighbors of multiple partners that share a similar theme, like choosing the district you want to live in for a city."
Moreover, after the first wave of the land sale, the second wave starts on December 1st. The second wave sees LAND sales with partners like Cipriani, TIME, and others. Also, the Galleria will contain neighborhood experiences spanning virtual fashion, hospitality, and media.
About Sandbox
The Sandbox is a blockchain metaverse game similar to Roblox or Minecraft. The game uses blockchain technology to provide an immersive metaverse experience. It allows players to own in-game assets via NFTs and buy, sell, and trade virtual land on marketplaces such as OpenSea. Additionally, these plots of land are similar to traditional real estate and can be used for various utility features like virtual events, online meetings, and others. Finally, the game also contains a total quantity of 166,464 LANDs, starting from a floor price of 1.05 ETH a piece.