A Japanese NPO called Katriba recently launched Room-K, a Metaverse-based platform that will help students who don't want to attend classes in school. 
Around 90% of people on the planet either completed or were expected to complete primary school education in 2020. While a vast majority of these people went to public school, an increased number of parents are turning to homeschool.
The pandemic led to an increase in online education – or eLearning – with platforms like Zoom and Google Classroom. But those are not the only platforms being used to educate. Organizations are now using Web3 technology to offer immersive classes.
One of these organizations is the Japanese non-profit, Katriba.
Japan's Student Depression Problem
Before we dive into how Katriba plans to use the Metaverse to help students, let's first see why this is such major news. In Japan, school attendance has dropped significantly due to the pandemic and a rise in students experiencing depression and other emotional issues.
Nearly a year after the initial COVID-19 outbreak, a series of surveys were conducted by the Japanese government to assess the physical and mental well-being of the country's children.
More than 4,600 children, parents, and guardians were surveyed between November and December 2020. The results showed a grim picture. Moderate to severe symptoms of depression were present in:
15% of elementary school students
24% of junior high students
30% of high school students
While some of the worries were fueled by the outbreak, many of them were rooted in the lack of social interaction, stress due to increased workloads, and times of disruption.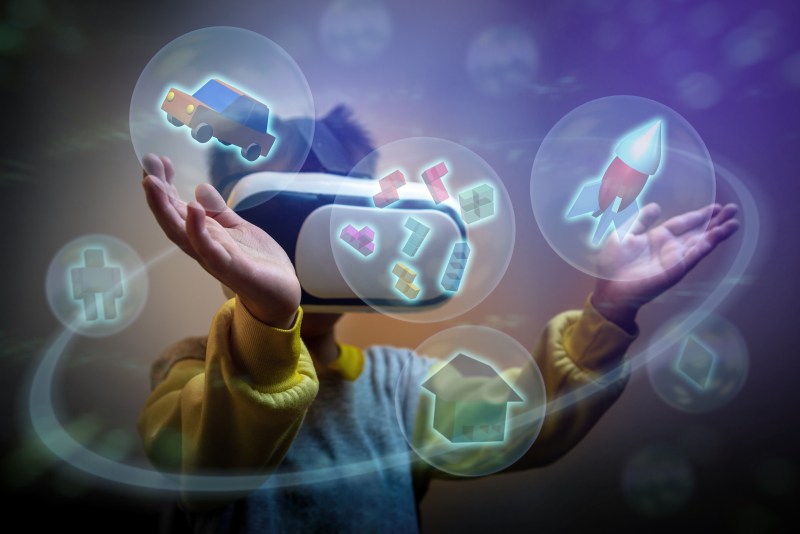 Katriba is a Japanese non-profit organization (NPO) that aims to upgrade the current eLearning platforms using Metaverse-based technology.
Seeing the need for better support, Katriba launched Room-K to help students build trusting relationships with mentors, give them a sense of belonging, and better prepare them for their future life.
Room-K enables students to connect with teachers and peers in a secure, private, and, most importantly, convenient virtual environment.
The platform might see a big boost in popularity after a new policy update from the country's agency for child and family affairs. The Japanese government is looking for a way to implement learning processes that will help homeschooled students stay emotionally healthy.
How Does Room-K Work?
So how does Room-K work? Is it just a glorified Zoom call? No, not really.
It allows students to attend classes and study at their own pace by attending 45-minute sessions at their own convenience. The students can study an array of topics, from Japanese to programming, with other pupils.
Is the purpose of Room-K only to make homeschooling easier for socially anxious children? No. By providing a controlled environment, the platform aims to teach children to interact with peers and adults, which is a vital skill in today's world.
Does Room-K Really Work?
The idea might sound fantastic in theory. However, the biggest question is – does it work in practice? According to the preliminary reports, the students received Room-K positively.
Since its launch, 110 elementary and junior high students across Japan have enrolled in Room-K. By now, around 10% of the students have returned to a normal school, and the rest continue using Room-K.
Katriba's Room-K is helping students overcome the fear of attending school by providing a unique way to learn. Connecting with mentors on a regular basis has helped them regain confidence and reduce their level of stress.