The Bitcoin price has seen a minor rally after yesterday's speech by US Federal Reserve chairman Jerome Powell. The price rose above $17,000, driven by the statement that smaller rate hikes are likely imminent and could begin in December.
Ultimately, analysts see a 50 basis point hike in December almost a lock. The FED was merely trying not to make it look dovish, but it will come, was the tenor of the market.
On Wall Street, the remarks were met with applause. The Dow Jones and the S&P500 saw a strong relief rally. This euphoria also spread to the crypto market in a muted form.
Bitcoin was trading at $17.119 at press time and now faces resistance at $17,197. If this can be overcome, a push into the $17,800 to $18,000 region would be possible, where massive resistance could lurk.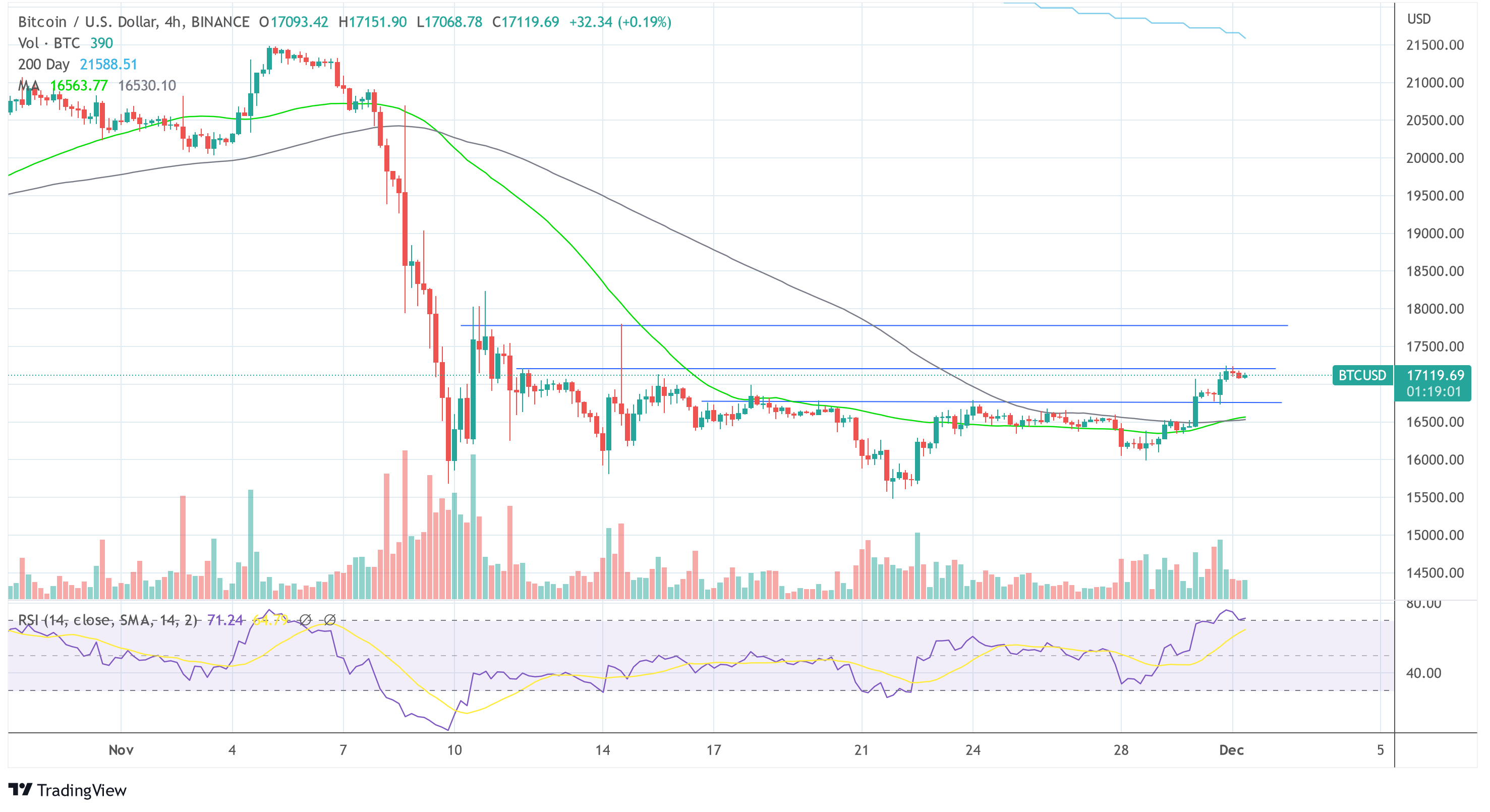 US Institutional Demand For Bitcoin Is Coming Back
As CrytoQuant CEO and founder Ki Young Ju noted, market sentiment among large investors in the United States is recovering. Ju comes to this conclusion as the hourly BTC price premium on Coinbase has turned positive for the second time since the FTX bank run.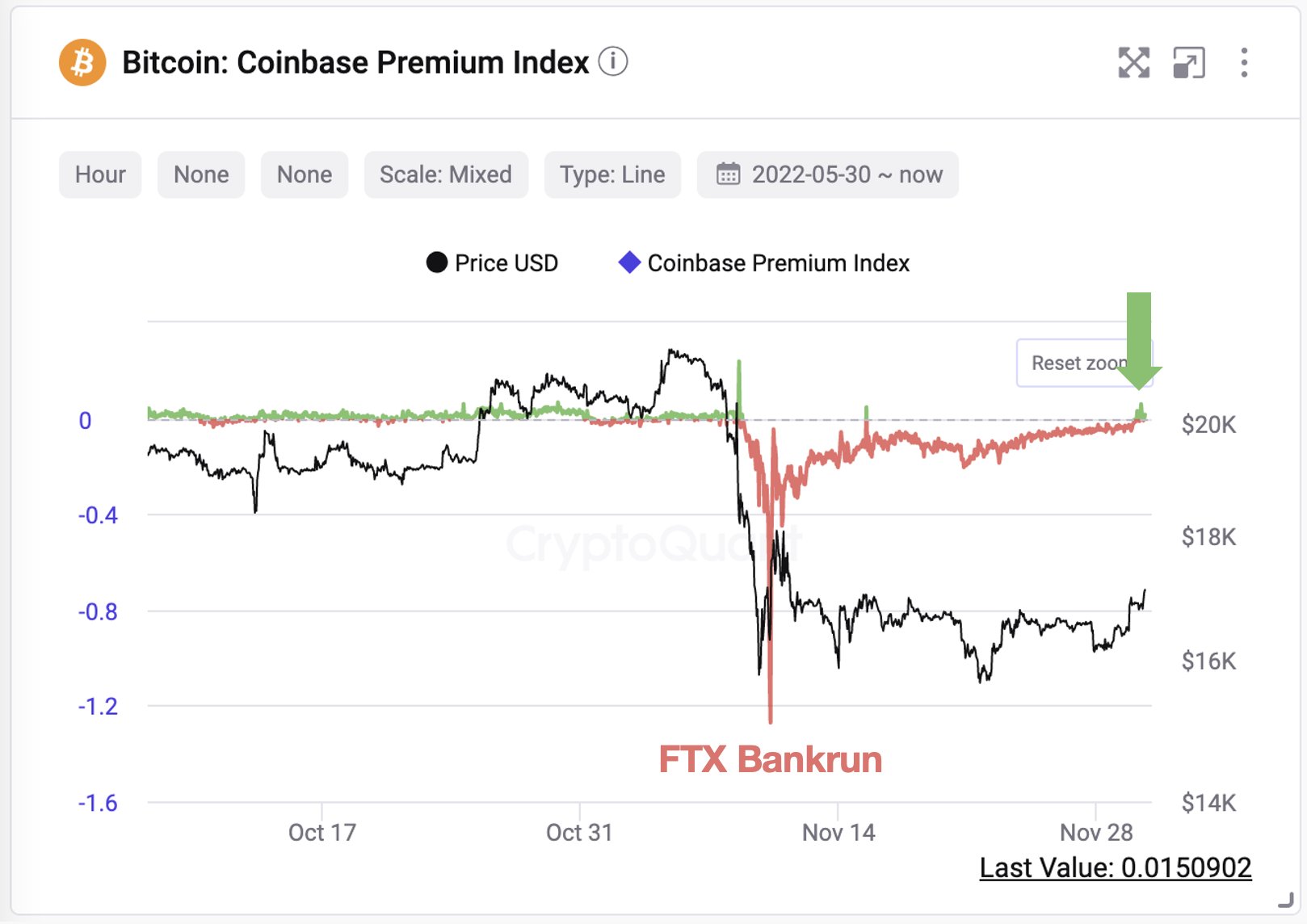 The Coinbase Premium Index has long been a reliable indicator of sentiment among institutional investors for the crypto community. It also includes institutional investors, of which Coinbase has the majority, according to its report for the third quarter of this year.
The index is rising due to increased trading volume on the exchange, which indicates a return of confidence in Bitcoin from institutional investors.
As NewsBTC reported, there is still one major concern for the market at the moment: a possible bankruptcy of Genesis Trading and DCG. However, these rumors scattered in recent days. The companies are believed to have only a solvable liquidity problem, and not an insolvency issue.
Bottom In Or More Pain?
However, continued selling pressure from a second Bitcoin miner capitulation within the current cycle is looming and likely to cloud the positive outlook. As we have reported, miner capitulation is in full swing.
According to CryptoQuant, about 4,000 BTC of selling pressure was added by miners this week. The company's data shows that miner transfers to exchanges picked up as the price fell from about $20,000 to about $16,000.
In addition, miners' BTC reserves have fallen by 13,000 BTC since the end of August. They are now at roughly the same level as they were at the beginning of 2022.
Capriole Investments' Charles Edwards noted:
We are seeing the 3rd highest Bitcoin miner selling of all time. The level of Bitcoin miner stress today is seconded only by 2 other occasions. The 2 other times? Bitcoin was just $290 and, get this… $2.10!